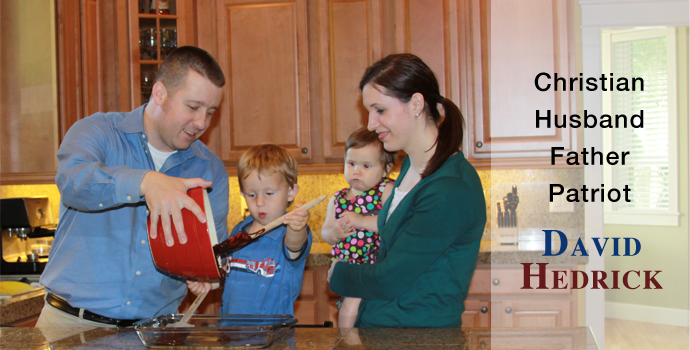 David W. Hedrick is an icon of the Tea Party movement widely known for his town hall appearance where he dressed-down a sitting member of the U.S. Congress telling him to "Stay away from my kids!"
Hedrick and his videos have appeared on Fox News, Rush Limbaugh, Sean Hannity, Glenn Beck, Mark Levin, Lars Larsen, Jason Lewis, Victoria Taft, MSNBC and many other sources of talk radio, television news, internet and print media.
Hedrick has appeared at hundreds of political events including forums, rallies, fundraisers and debates. He has traveled the national Tea Party circuit speaking on stages all over America.
Hedrick has a BA in Business Administration from Washington State University and is a Marine Corps Veteran. He makes his home in Camas, Washington, with his wife and two children.